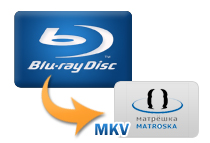 Rip and convert Blu-ray DVD movie to many formats for mobile playback easily. More…
How to Rip Blu Ray to MKV?
There are always needs to convert Blu-ray to MKV in order to backup Blu-ray movies, enjoy or share on mobile devices freely. This guide will tell you how to rip Blu-ray to MKV with this Blu-ray to MKV converter from Leawo. And in Blu-ray to MKV Converter, you can turn out MKV movies in a breeze as well as experience wonderful video editing features during the Blu-ray to MKV conversion.
Step 1: Launch Blu-ray to MKV Converter, click "Add" to input the source from Blu-ray disc or folder.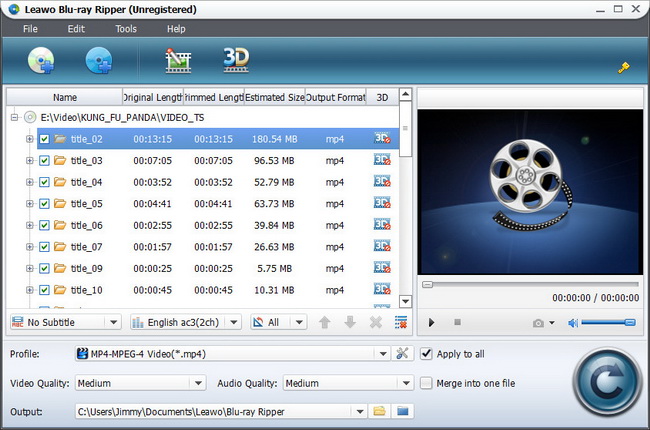 Step 2: Select one of the titles and choose the desired Subtitle, Audio and Angle tracks.
Step 3: Click the Profile dropdown box and select MKV as the output format for Blu-ray movies.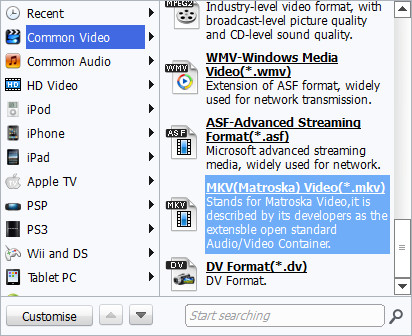 Step 4: Upon "Setting" you can make advanced settings like change conversion parameters like bit rate, frame rate, aspect ratio, etc. for specific output.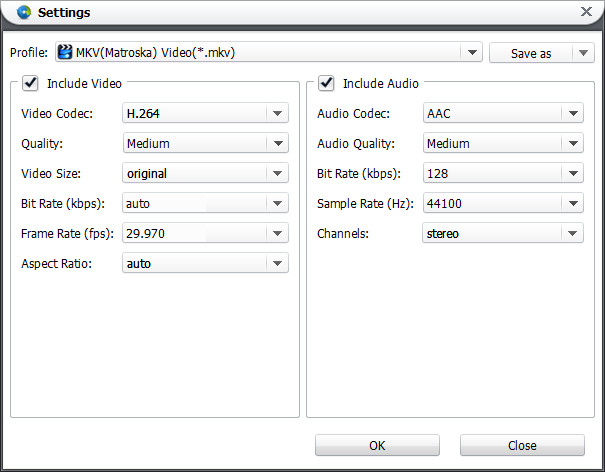 Step 5: Into video edit panel and edit your Blu-ray movies for personalized output.
Double click the title or chapter you like to have a preview of the Blu-ray movie and take some screenshots.
a."Trim". Here you can clip out the desired part of the video by determining the start/end time.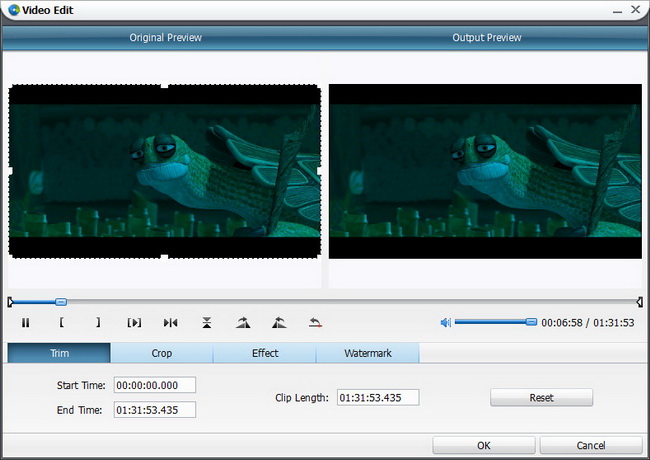 b."Crop". Adjust the frame box in the preview window to get rid of the black edges of the video or modify parameters below for a precise output.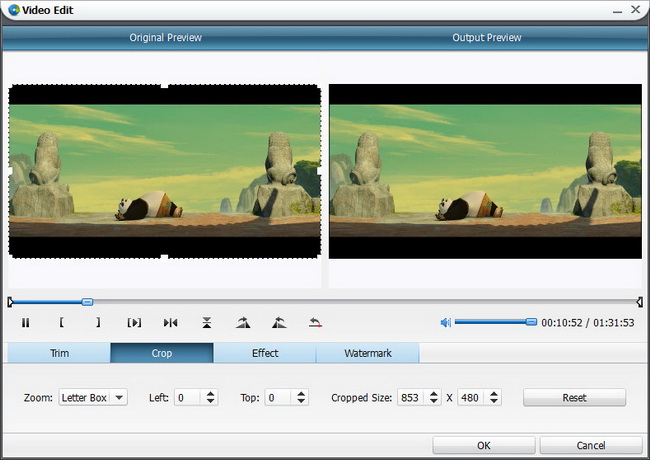 c."Effect". You can adjust the Brightness, Contrast and Saturation here to get better image effect.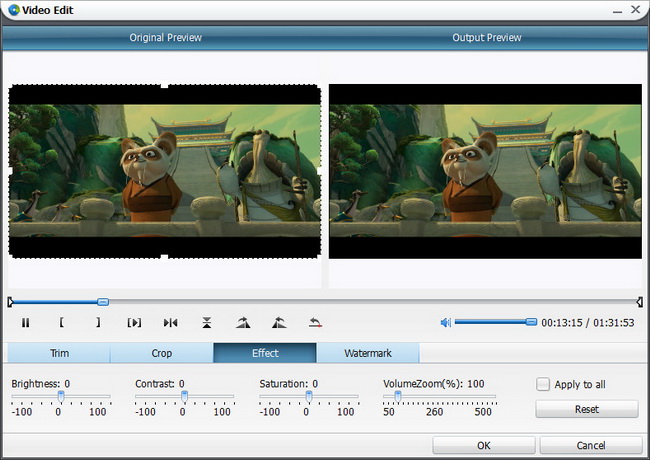 d."Watermark". Input a source image as a watermark or enter a text to create a new one and put it anywhere you like, then you have a copyright for the MKV movies converted from Blu-ray.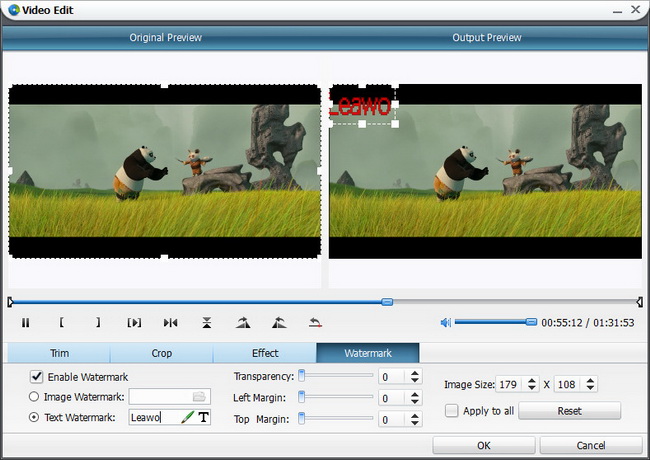 Step 6: Click "Convert" button to start the Blu-ray to MKV conversion.