This is live video comes from The E.N.D World Tour of The Black Eyed Peas which hold in Staples Center, Los Angeles in March 30th, 2010. The tour began in Japan on September 15, 2009, with shows also performed in Australia and New Zealand in 2009, and toured in North America starting in February 2010. It is the group's biggest tour production-wise to date, with the group's female vocalist Fergie stating that they are "trying to up [their] game" and the shows will "utilize a lot of the technology that's out there".
This video, I Gotta Feeling, is an amazing song which was download most in iTunes. And in the Opera's season Kickoff Party, Black Eyed Peas was singing this song as thousands of fans dancing together under the stage. Wherever and whenever, the live of The Black Eyed Peas is always so high. So let's feel the impression from this ending song!
I Gotta Feeling – Black Eyed Peas HQ 12mins / The E.N.D World Tour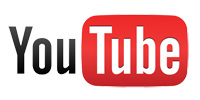 No related posts.