Olivia is a Singaporean singer who made her debut with songs in the English vernacular. She subsequently progressed to singing in Japanese upon the progression of her career in Japan. In 2009 Ong was signed to Taiwanese record company HIM Music and became a big hit back home in Singapore after she sang the theme song of the drama serial, The Little Nyonya. She had stated that her paternal grandfather is Peranakan.
July 3rd, 2010, she hold the first live concert — Summer Night Breeze in Taiwan and this video is a song which created by John Lennon. The whole live is converted form DVD with Leawo DVD Ripper. I think something go wrong when I rip it, and we can get some noise from this video. I'm not sure whether somethingwrong with this software or my dvd-driver. Anybody can test this software for me? You can download it in HERE But it doesn't matter, we can still enjoy this beauty song from this Bossa Nova.
Olivia Ong – Here, There and Everywhere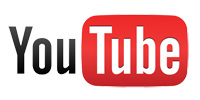 No related posts.